Campus Residences
Canteen services
Libraries
Museum hub
Theaters and cinemas
Language Centre
Health Centre
Sports Centre
Convention Center
Infants Center
Guest quarters
---
Sports Center
The Campus hosts a well-equipped University Sports Centre where students, staff and people from the area can practice sports activities at amateur and competitive levels.
---
Lo sport è una componente essenziale nel Campus. Il Cus – Centro universitario sportivo d'ateneo – è una vera cittadella dello sport e del tempo libero, il motore di un'intensa attività che consente a studenti, docenti, personale tecnico-amministrativo e cittadini dell'area urbana di praticare numerose discipline, anche a livello agonistico con risultati significativi ottenuti in vari campionati universitari nazionali.
Impianti e attrezzature per tutti gli sport con 40 corsi attivati. Campi da tennis, di calcio a 5 in erba sintetica, di calcio a 11, adatto anche per il rugby, 5 palestre, sale di ritrovo dove è possibile giocare a scacchi, bridge e dama, una serie di spazi attrezzati all'interno dei quartieri residenziali, una equìpe di istruttori altamente qualificati, formano il complesso di strutture, servizi e competenze che rendono il Campus dell'Università della Calabria speciale anche sotto questo profilo.
Le attività sportive includono
Sport di squadra: Baseball, Basket, Calcio a 11, Calcio a 5 Femminile, Pallavolo, Rugby
Sport individuali: Bodybuilding, Ginnastica correttiva, Ginnastica ritmica, Pilates, Tennis, Tiro con l'arco, Total Body, Zumba
Arti marziali: Aikido, Judo, Karate, Kick Boxing, Muay Thai, Lotta, Pugilato, Taekwondo
---
Gli impianti
---
Come accedere
Le attività del Centro Universitario Sportivo sono aperte a tutti: studenti, dipendenti ed esterni.
Il tesseramento annuale garantisce la copertura assicurativa e permette di frequentare i corsi propedeutici e gli impianti sportivi (su prenotazione) e di iscriversi alle attività sportive individuali, di squadra e delle arti marziali.
Per maggiori informazioni  (programmi, orari, quote, prenotazioni e iscrizioni on-line) visita il sito del cuscosenza.it
---
Notizie dal CUS e dal CRUC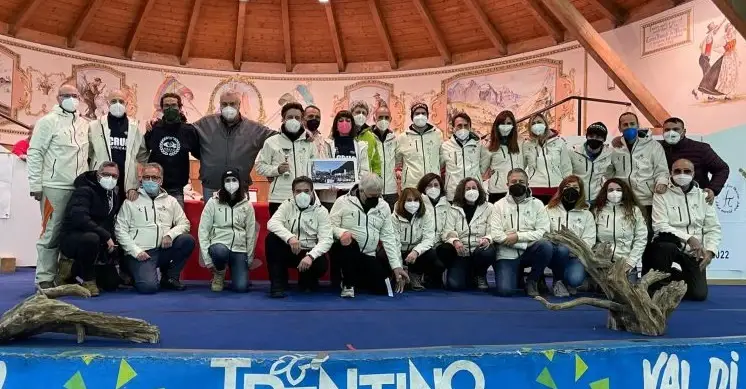 La squadra di sci del CRUC Unical sul podio del fondo ai campionati nazionali universitari
10 febbraio 2022