Share on Facebook
Share on Twitter
Share on Whatsapp
Share on Linkedin
Share on Email
Published July 12, 2022, 9:21 a.m.
Premio per la miglior tesi di dottorato a giovane ricercatrice Unical
Il riconoscimento è stato assegnato a Rosaria Bruno dall'Associazione Italiana di Cristallografia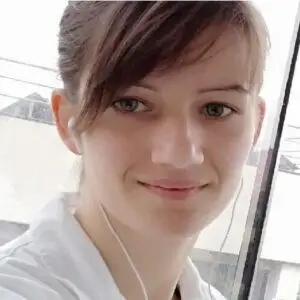 Rosaria Bruno, giovane ricercatrice formata all'Università della Calabria, ha ricevuto il premio miglior Tesi di Dottorato, conferito dall'Associazione Italiana di Cristallografia (Aic) per il suo lavoro dal titolo Metal Organic Framework as advanced porous materials for gas separation and water remediation. 
Il premio per la migliore tesi di dottorato di ricerca, di argomento cristallografico, viene conferito ogni anno in memoria del professor Fiorenzo Mazzi. L'Aic è l'associazione nazionale che promuove e potenzia lo studio della disposizione degli atomi nella materia, delle sue cause, natura e conseguenze, delle metodologie e delle tecniche relative a tali studi. 
La cerimonia di premiazione avrà luogo durante la quarta Joint Conference of the Italian Crystallographic Association and the Italian Synchrotron Radiation Society, che si terrà a Trieste dal 12 al 15 settembre 2022. In tale occasione, i vincitori saranno invitati a presentare una comunicazione orale sui risultati delle loro ricerche.
Rosaria Bruno è una borsista post-dottorato presso il Dipartimento di Chimica e Tecnologie chimiche dell'Università della Calabria, occupata sul progetto "Metal Organic frameworks and organic CAges for high Selective Gas Separation Membrane and Heavy Metal Capture Device" (MOCA), finanziato dalla Fondazione Cariplo nell'ambito del Bando Economia Circolare: ricerca per un futuro sostenibile. 
Ha conseguito il dottorato di ricerca in Scienze e tecnologie fisiche, chimiche e dei materiali a luglio 2020 presso il Dipartimento di Chimica e Tecnologie chimiche, sotto la supervisione della professoress Donatella Armentano. Ha trascorso un periodo all'estero di otto mesi presso l'Instituto de Ciencia Molecular dell'Università di Valencia, sotto la supervisione del professor Emilio Pardo. Attualmente si occupa della preparazione di materiali porosi riconosciuti anche come MOF (Metal-Organic Frameworks) e dello studio della loro applicazione nel campo della decontaminazione dell'aria e dell'acqua.
(Fonte Dipartimento di Chimica e Tecnologie chimiche)
tags
Dottorato di Ricerca premio tesi Rosaria Bruno Associazione Italiana di Cristallografia