Admission to Master's Degree programs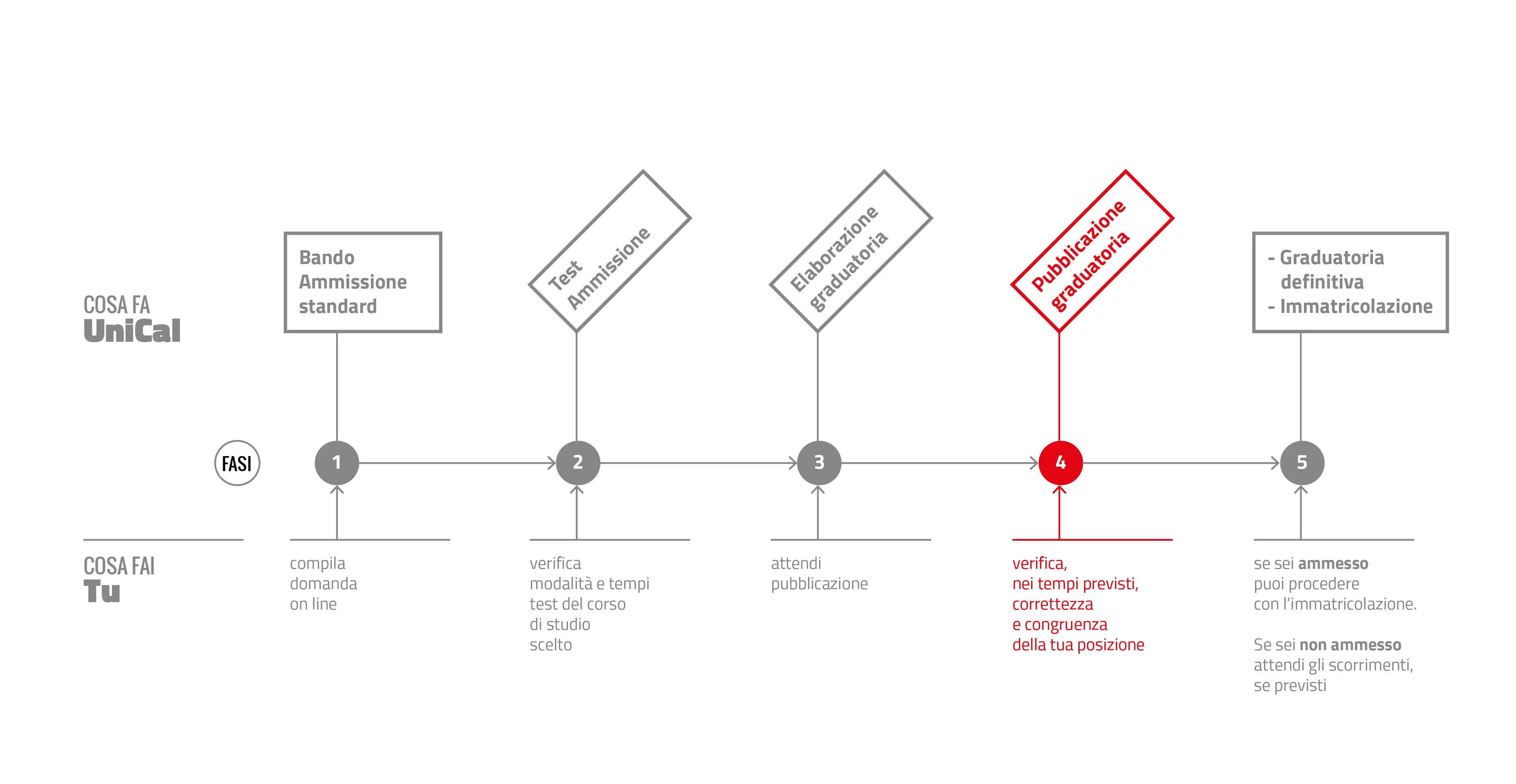 Admission to Master's Degree programs is open to:
- Italian citizens;
- European citizens;
- non-EU citizens legally residing in Italy (in possession of a residence permit or Visa)
International citizens not residing in Italy will only be able to participate in the UNICAL ADMISSION call for early admission dedicated to international students for the academic year 2024/2025.
To participate in the competition:
1. read the call for admission
2. register on unical.esse3.cineca.it (only if you are not registered yet);
3. fill in the application for admission - by the deadlines listed below - on unical.esse3.cineca.it
by clicking on "Menu", "Segreteria" and then "Bandi di ammissione"
It is necessary to meet the requirements established for each program and outlined in Annex 1.
Candidates who will obtain the qualification required for admission after the call deadline, can fill in the application form by selecting the item "non-obtained" qualification and, after having obtained it, must inform ammissione@unical.it.
No communication is required for those who graduate at the University of Calabria.
---
It is possible to apply for admission in the following periods:
Early admission: from June 15 th , 2023 to July 5 th , 2023 (only for degree programs requiring this
procedure - see below).
Standard admission: from August 31 th , 2023 to September 15 th , 2023
---
Published: 29/09/2023, 13:39
immatricolazioni entro le ore 12:00 del 6 ottobre 2023
Share on Facebook
Share on Twitter
Share on Whatsapp
Share on Linkedin
Share on Email
Published: 25/09/2023, 14:48
Share on Facebook
Share on Twitter
Share on Whatsapp
Share on Linkedin
Share on Email
Published: 29/09/2023, 13:39
immatricolazioni entro le ore 12:00 del 6 ottobre 2023
Share on Facebook
Share on Twitter
Share on Whatsapp
Share on Linkedin
Share on Email
Published: 25/09/2023, 14:48
Share on Facebook
Share on Twitter
Share on Whatsapp
Share on Linkedin
Share on Email